Crypto analytics firm Santiment says whale transactions are soaring for one Ethereum (ETH) altcoin, and its rally may not be over.
The market intelligence firm says that the image-synthesizing ecosystem Render Token (RNDR) is experiencing both high whale transactions and an increase in the number of wallet addresses.
According to Santiment, whale transactions for Render are spiking to their third-highest level this month, which indicates some investors are selling for profits.
However, they say that prior spikes in whale transactions did not result in killing the ongoing rallies at the time.
"We need to be cautious of the fact that whale transactions have spiked to its third highest day in the past month, which often is a sign of some profit taking happening. However, we do see on the previous two $100,000+ whale spikes of this size (in red, below), prices actually continued rising."
According to Santiment, a key indicator that Render Token may continue to increase in value is an increasing number of addresses holding the token.
"Supporting the theory that this rally isn't over, look at how the key shark and whale RNDR addresses are continuing to rise in terms of their number of addresses. The tan line, representing wallets holding one million to 10 million RNDR, is particularly increasing rapidly. Ninety such addresses are the most in the history of the asset. And if whales were profit-taking, these numbers of addresses likely wouldn't be continuing to rise."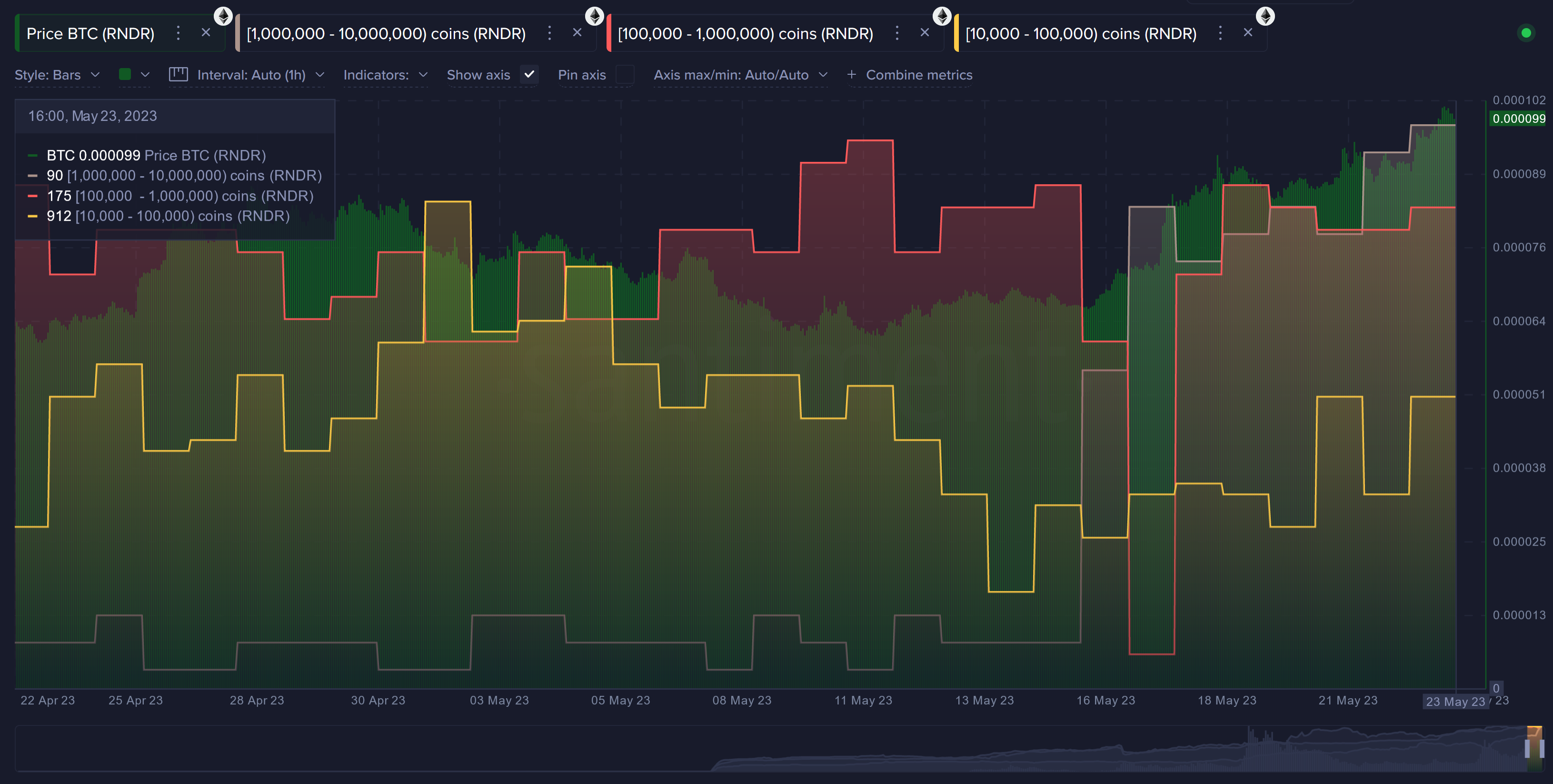 Render Token connects people in need of graphics processing with those whose Graphics Processing Units (GPUs) are idle.
Render is trading for $2.65 at time of writing, down 2.3% during the past 24 hours.
Generated Image: Midjourney


Read the full article here