A trend reversal to the upside is brewing for Bitcoin (BTC) based on multiple flashing signals, according to analytics firm SwissBlock.
In a new report, SwissBlock says that there's a risk-on sentiment in equities, specifically the rallying Nasdaq index, which could easily spill over to crypto.
The firm also says that there was previously a large sell wall above $27,000 of 600 BTC that has now shrunk down to 129 BTC, indicating a loss of conviction in sellers.
"This is the beginning of the end and shorts are forced to double down (we noted some weak shorts coming in as the price bounced). Time is against them, we are getting close to the moving averages and the 600 BTC sell wall at $27k shrunk to 129 BTC, so a bullish trend reversal is around the corner. A short squeeze could trigger the next big move."
SwissBlock says that Bitcoin is currently less tied to traditional markets than usual, and not as phased by the rallying dollar index (DXY). According to the firm, the strong Nasdaq could help boost crypto markets in the near future.
"The correlations to TradFi (traditional finance) are very weak at the moment. So, even though the negative DXY and US02Y (2-Year Treasury) effects could spill over to crypto, the Nasdaq can pull us higher."
Pseudonymous analyst and SwissBlock co-founder Negentropic says he's forecasting a significant downtrend in the dollar, suggesting a "blow off top" rally in risk assets like equities and crypto into the latter half of this year.
"We do see a potential turn soon in DXY at levels of 106-107 and a reversal in interest rates."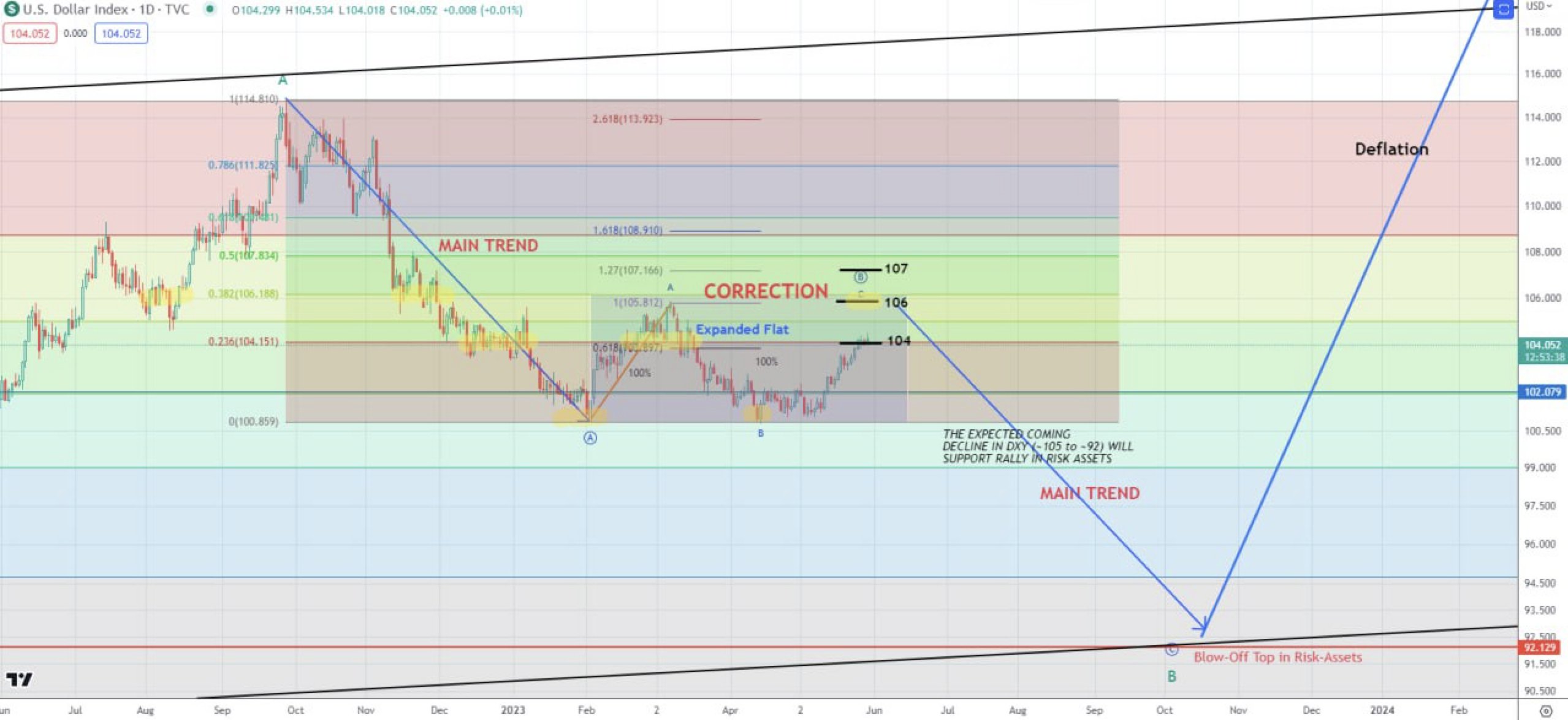 At time of writing, Bitcoin is trading at $27,693.
Featured Image: Shutterstock/yuhu/maksum iliasin


Read the full article here